Português | Español | Deutsch | More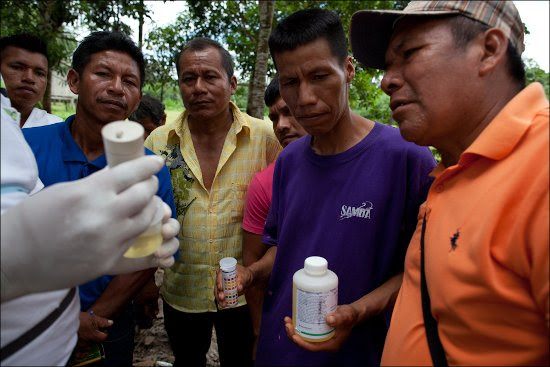 Supporting Community-Led Environmental Monitoring
in the Wake of an Oil Spill
It started as a rainbow sheen on the surface of the turbid waters of the mighty Aguarico River, but within hours it turned into a thick layer of crude oil that stuck to the bottom of canoes, accumulated in stagnant inlets, and smeared the rocky shores of indigenous villages for miles downriver.
It was July 2nd, and a Petroamazonas pipeline had ruptured, spewing thousands of barrels of crude oil into the Aguarico River. When would the company stop the spill? How poisoned is our water? When will it be safe to bathe, wash clothes, and fish in our river? Will the company clean up the spill? These were the questions on the minds of many of the Cofán, Siona and Secoya people who live downriver from the ruptured pipeline.
But there was silence.